Slow Cooker Ranch Chicken Tacos
With only 5 ingredients, Slow Cooker Ranch Chicken Tacos are a perfect crock pot recipe! The zesty chicken is the perfect 'tex-mex' meal starter for nachos, quesadillas and taco salads!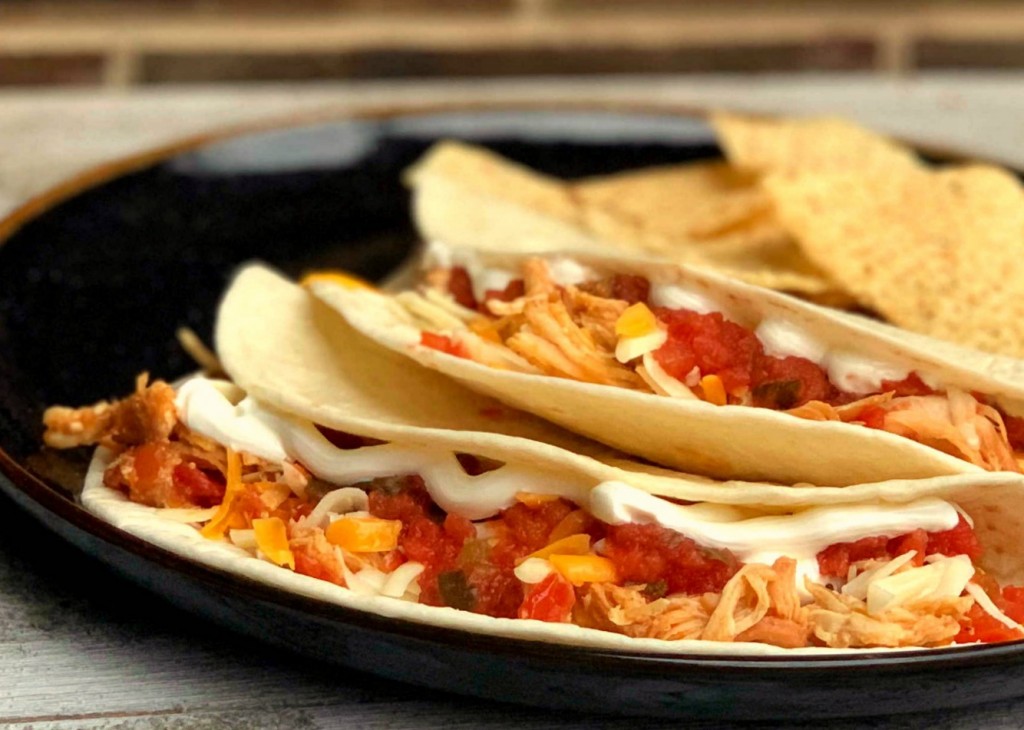 Hello friends!  Happy FRIDAY! We have had a busy couple of weeks.  My son had his North Regional Wrestling tournament 2 weekends ago and took 1st place!  Then last weekend we were in Birmingham where he placed 3rd in the state championship!  The wrestling bug has hit him as hard as the volleyball bug hit my daughter so it has been busy and also so much fun to see him really fall in love with the sport.
Today is not just any Friday, it's FREAKY FRIDAY: Winter Edition.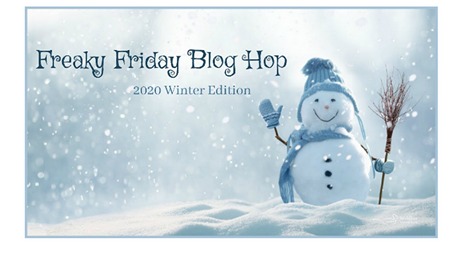 I am so excited to be participating! This group is the brainchild of my friend, Michaela's and it is SO MUCH FUN!  For those of you that aren't familiar with Freaky Friday, it is a group of food bloggers that get assigned a secret blog and we get to choose any recipe we want to make from it for our own blogs.  Then all of the recipes are revealed at the exact same time and we get to see who had our page and which recipe they selected!  It has been a great way for me and my readers to find new blogs to follow, and I feel honored to be a part of it!
Check out my past Freaky Friday Recipes here:
Three Cheese Roast Beef Sliders
P.F. Chang's Lettuce Wrap Salad
Bacon-Cheeseburger Potato Soup
Cookies and Cream Ice cream Cake
10 Minute Chicken Ramen Stir Fry
Bacon Cheeseburger Mini Meatloaf Patties
PB & J Bar Cookies with Strawberry Jam
Creamy Gorgonzola Pasta with Steak
Greek Chicken Salad with Lemon Oregano Dressing
With 2 kiddos in pretty expensive sports, with lots of weekend travel, we are busy AND our budget is tighter than ever!  So I have been relying on our crock pot and instant pot to keep us from hitting up the drive thru! I was OVER the moon excited when I was assigned one of my favorite blogs for crock pot recipes!   Who Needs A Cape? is a fantastic food blog started by Lori and Heather years ago after they met online when they were both pregnant at the same time.
They have hundreds of amazing recipes that make really good family friendly dinners.  They are famous for their 40 Meals in 4 Hours Slow Cooker Freezer Meals! I actually made our entire weekly meal plan from their blog last week, because so many things looked delicious and great for busy nights.  So it was fun to have a different one of their recipes every night! Some of our favorites were:  Slow Cooker Enchilada Soup, Philly Cheese Steak Casserole, Slow Cooker Hot Roast Beef Sandwiches, and Potato Cheeseburger Soup.
The recipe that I decided to make for the blog was their Slow Cooker Ranch Chicken Tacos!  The chicken is perfect for a weeknight meal of tacos, but we doubled it to have on hand for quick meals like nachos, quesadillas and taco salads.  SO GOOD!  I love recipes with only a few ingredients and this crock pot ranch chicken only has 5!  Our whole family loved it and it instantly went in our regular rotation.
For taco toppings we had colby jack cheese, salsa, sour cream, and copy cat Mexican restaurant white cheese dip.  OUR FAVORITE!!!! Definitely give this recipe a try!
Slow Cooker Ranch Chicken Tacos
Ingredients
2 lbs chicken breast
16 oz fresh pico de gallo
1 packet taco seasoning mix
1 packet ranch dressing mix
1/4 cup butter
Instructions
Place chicken in the bottom of the crock pot.
Top with pico de gallo, taco seasoning, ranch seasoning and butter.
Cover and cook on low for 6 - 8 hours. Shred chicken and serve in tortillas with all the fixin's
7.8.1.2
258
https://auntbeesrecipes.com/2020/02/slow-cooker-ranch-chicken-tacos.html
Take a look at all of our 2020 Freaky Friday Winter Edition Recipes: