Easy Cauliflower Breakfast Pizza
This Easy Cauliflower Breakfast Pizza could not be easier! We start with our FAVORITE frozen cauliflower crust and make this for an easy weekday breakfast, but it's good enough to serve for a lazy brunch!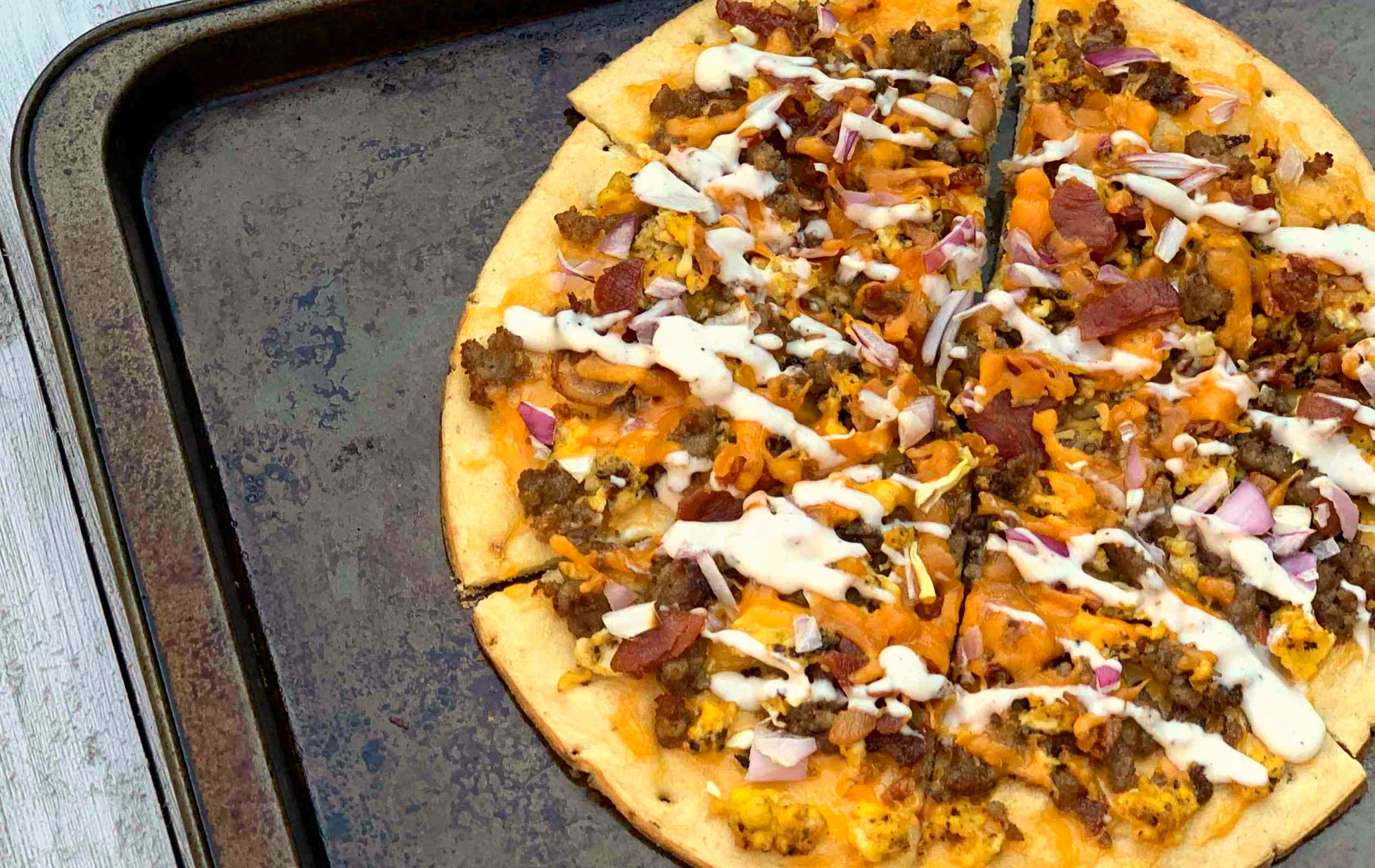 We have been focusing on more low carb type foods for a few months now.  Not strict or perfect, but just a shift towards more high proteins and vegetables and less junk.  My family is pretty good eaters so it's been a relatively easy switch.  Our schedules are crazy busy, but we do not do any take out or fast food.  Once a week, we do have pizza night using Caulipower Cauliflower pizza crusts.  I get them in the frozen section at Kroger and they are SO easy and good!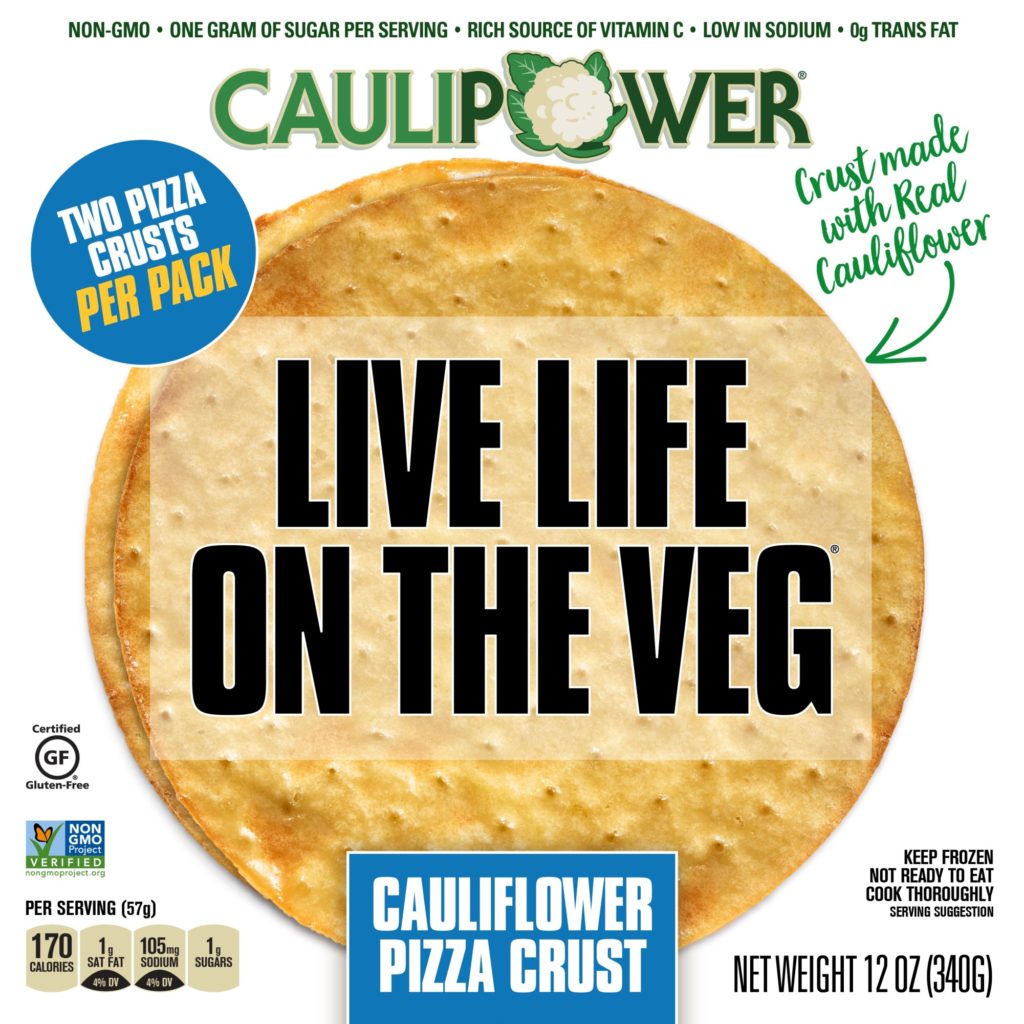 I know their ingredients list isn't perfect but they are a great once a week treat and such an easy way to give my family one of their favorite meals while still so much better for us than take out or delivery.  Progress not perfection, right? Usually for our weekly pizza night we do marinara, pepperoni, salami and ham.  It's everyone's fave.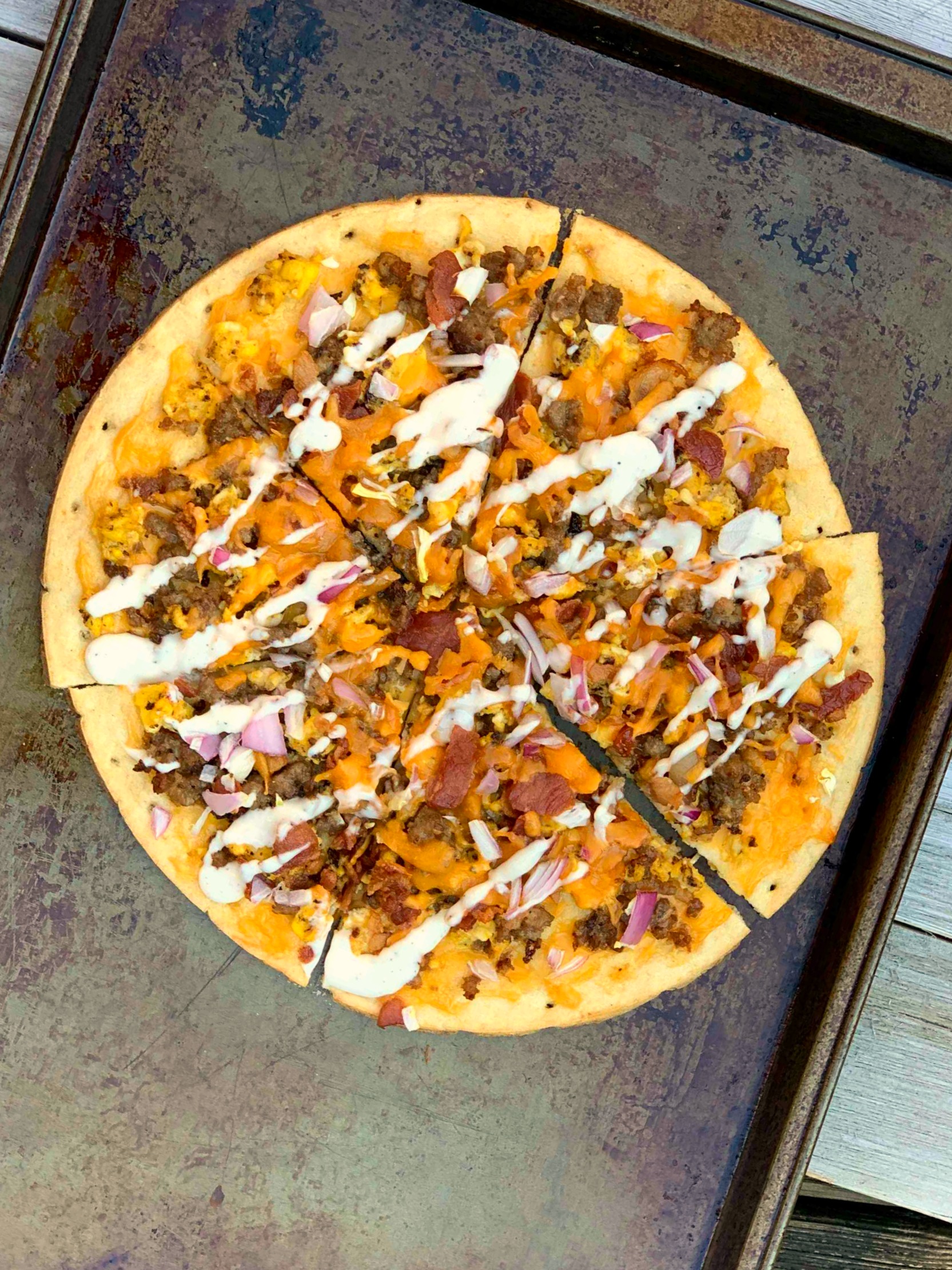 But sometimes I like to get up a little early and surprise the fam with this Easy Cauliflower Breakfast Pizza! I literally ALWAYS have these simple ingredients on hand!  If you aren't watching your carbs, you can use whatever crust you like.  This recipe also calls for cheese whiz for the 'sauce'.  (Hey, I DID say it's easy, right?!!!!)  But you can also feel free to make a homemade cheese sauce for this.  Click here for my homemade white cheddar cheese sauce recipe, and my Alfredo sauce would be awesome as well!
To make it even easier, you can precook the the sausage, bacon and egg ahead of time and then just throw it all together in the morning and bake it.
I hope you try it and your family loves it as much as we do!
Easy Cauliflower Breakfast Pizza
Ingredients
1 frozen cauliflower pizza crust
cheese whiz
cooked, crumbled breakfast sausage
cooked, diced bacon
cooked scrambled eggs
shredded cheddar cheese
red onion, diced
ranch dressing
Instructions
Preheat oven according to pizza crust package directions.
Spread a layer of cheese whiz on your frozen crust,
Top with cooked eggs, sausage and bacon.
Sprinkle with shredded cheddar cheese
Top with onion.
Bake according to package directions.
Top with a drizzle of ranch.
Serve and enjoy!
7.8.1.2
256
https://auntbeesrecipes.com/2020/01/easy-cauliflower-breakfast-pizza.html