Grilled Chicken Fajita Marinade
The absolute best Chicken Fajita Marinade right here!!!! The only fajita marinade you will ever need!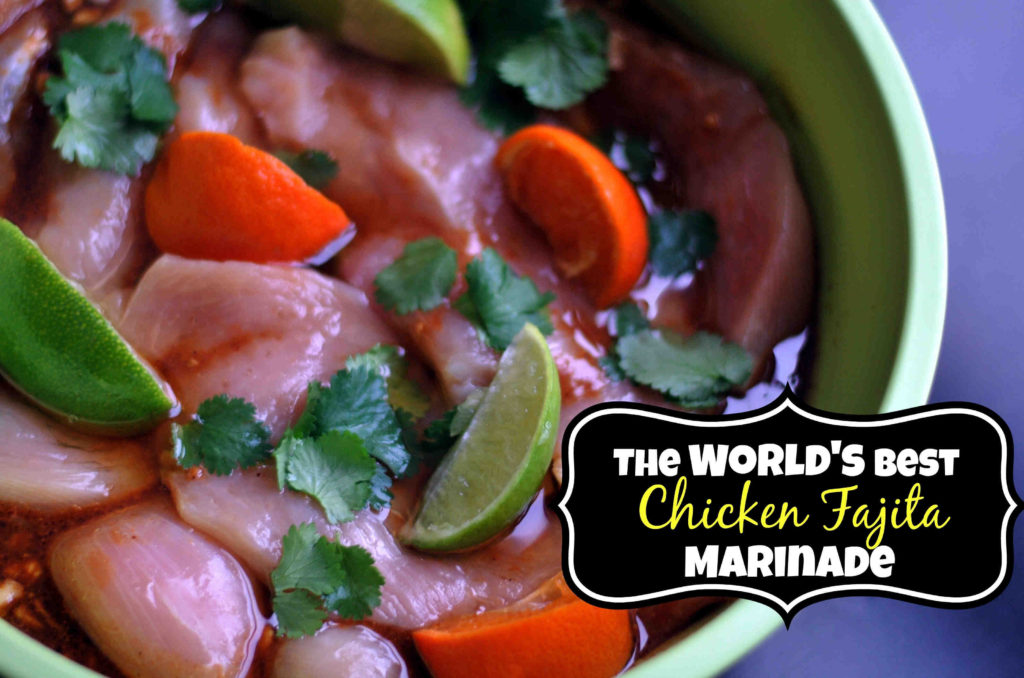 Good morning! Last night we had one of our favorite spring time meals! Marinated Grilled Chicken Fajitas with ALL THE FIXINS! This is one of my sister's marinades and once we tried it, we have never used a different one for fajitas. It works well on Chicken or Steak and it is TO-DIE-FOR delicious!
Here are a couple more of my most viral, popular 'fan favorite' chicken recipes, or keep scrolling for the Best Ever Grilled Chicken Fajita Marinade recipe you came for:
Grilled Chicken Fajita Marinade
Ingredients
Juice and zest of 1 orange
Juice and zest of 1 lime
3 Tbsp soy sauce
3 Tbsp Worcestershire sauce
2 Tbsp Dijon mustard
2 Tbsp white vinegar
2 Tbsp brown sugar
6 cloves garlic, crushed
1 packet taco seasoning (like the kind for beef tacos)
handful of fresh cilantro
1/2 cup oil
6 - 8 Chicken breast or 2 lbs Flank Steak or Top Sirloin
*if using a gas grill or an indoor grill, I add a TBSP of hickory flavored liquid smoke, not necessary for a charcoal grill
Instructions
For Chicken:The night before, I like to slice the chicken breast in half so its thinner and easier to grill and gets more of the marinade flavor.
Mix up the remaining ingredients and pour the marinade over the chicken and let it marinade overnight.
Then grill the next day and enjoy!
For Top Sirloin or Flank Steak:I marinade my Top Sirloin or Flank Steak the day of.  For 6 - 8 hours. Grill, Slice against the grain and enjoy 🙂
Serve on warm tortillas with ALL the TRIMMINGS 
7.8.1.2
259
https://auntbeesrecipes.com/2014/04/grilled-chicken-fajita-marinade.html