The Best Greek Marinade
You won't believe the secret to The BEST Greek marinade for chicken, steak and pork. The most juicy chicken ever! No more dry chicken breast!!!!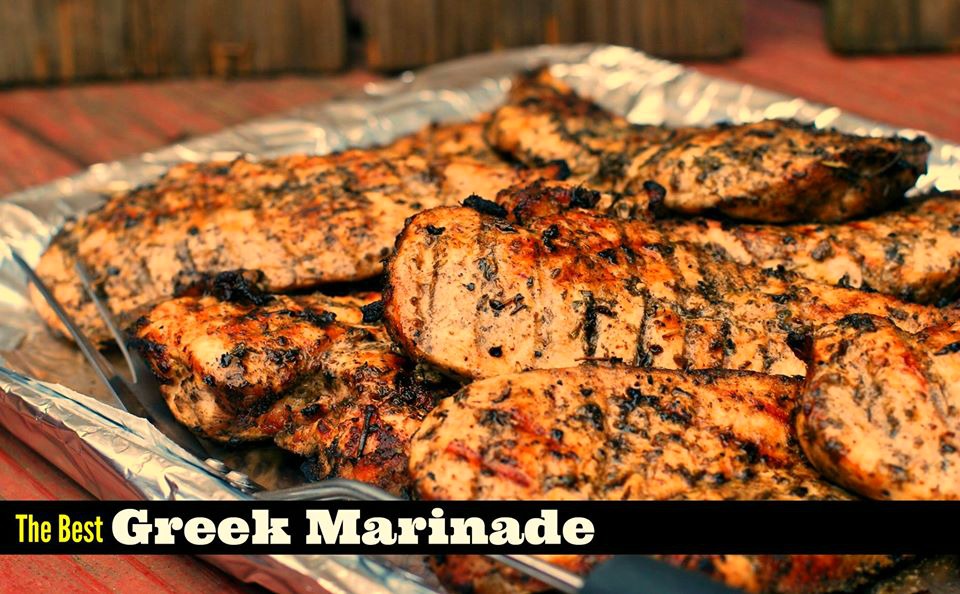 Grilled chicken & steak are both some of my absolute favorite foods. I could seriously eat it every day. I am ALWAYS on the lookout for new marinades to try! We tried The Best Greek Marinade last week is now at the top of my list of FAVORITE marinades! Oh my goodness!
I have FINALLY figured out the secret to why it was SO moist, tender, and juicy: There is no salt in the marinade. That's right. NONE! We like to marinade our chicken for 24 hours and the salt in a marinade can draw out the juices. NOT GOOD! So with this marinade, you grill the chicken then add salt to taste after it is done. Trust me! You won't even go back to salting your marinades again!
This recipe makes enough marinade for 2-3 lbs of meat. Feel free to double it as needed! It is delicious for steak and pork also! Can't wait for y'all to try it!
Here are a couple more of my most viral, popular 'fan favorite' chicken recipes, or keep scrolling for the Best Ever Greek Marinade recipe you came for:
Greek Marinade for Chicken, Steak & Pork
Ingredients
1 cup olive oil
1/4 cup lemon juice
3 cloves garlic, minced
2 Tbsp Dijon mustard
2 Tbsp dried oregano
2 tsp dried parsley
1 tsp dried thyme
1 tsp black pepper
1 tsp dried rosemary
Instructions
Combine ingredients in a large ziplock freezer bag. Add chicken, pork or steak to bag and place bag in a large bowl in the fridge. Allow chicken or pork to marinade overnight. Steak only needs to marinade for a couple of hours. Grill and season with salt to taste & enjoy!
7.8.1.2
154
https://auntbeesrecipes.com/2016/04/greek-marinade-for-chicken-steak-pork.html