Instant Pot Mongolian Beef
Instant Pot Mongolian Beef is the best Asian beef pressure cooker recipe on the planet! It is so easy and delicious. It is my most popular Instapot Recipe! Skip the take out and have your favorite Chinese meal at home in a hurry!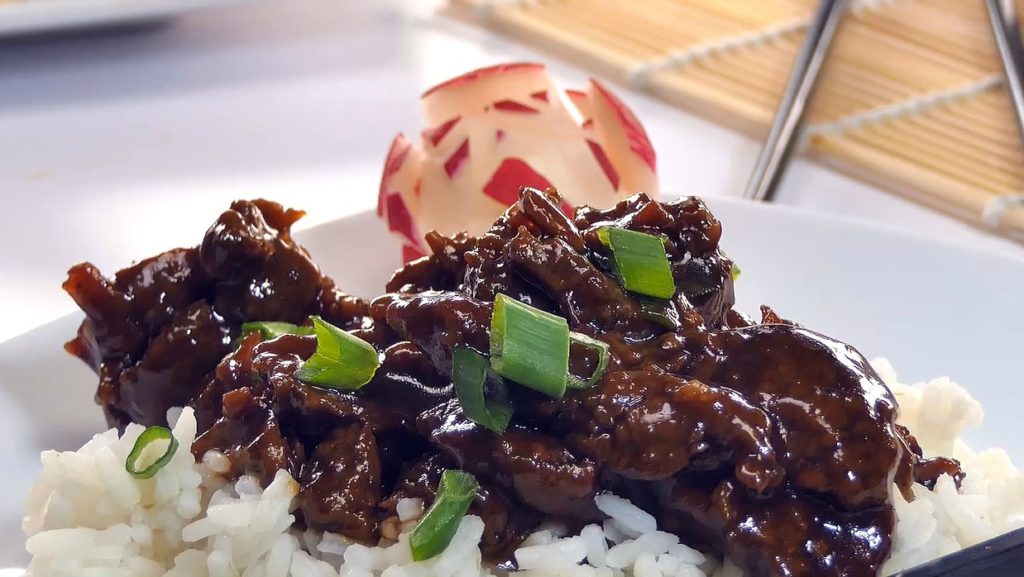 Edited to add: This has turned out to be one of my most popular recipes ever!
Check out some of the reviews:
Thank you so much for this recipe! It was delish and easy to follow. I'm a long time 'mom chef,' but new to Instantpot/pressure cooking. Just stunned that I prepared flank steak in such a short time period that was tender and SO flavorful! I happened to have sesame seeds and tossed those on, once plated. It really is a gorgeous dish on top of delish! This was restaurant worthy for sure, thank you again. 🙂
Thanks for the great recipe after working a 12 hour day, I came home and cooked this up for myself and hubby. Was delicious, I admit I wouldn't typically cook a recipe with 1.5 cups of sugar but it makes the best sauce, beef was super tender and full of flavor. I cooked up with some jasmin rice and fresh steamed broccoli. Thank you!
I just got my instant pot today and your recipe was the first thing I tried. AMAZING ! I customized it a little to our taste (we like a little spicy with our sweet) but this is just spot on. Flank steak in 12 minutes ! Who knew ! Thank you thank you !
Made this tonight. My first IP recipe. It. Was. Amazing!!! Hubs had two helpings. Instructions were great. I sliced the meat yesterday to save some time after work today. The longest part was browning the steak on sauté in the IP. This will become a regular at our house. I felt so fancy!! Thank you!
Made this for dinner a couple of nights ago. It was a HUGE hit! So glad I found this recipe. Going to search for more recipes from Aunt Bee!
This was amazing! Thanks so much for sharing this super tasty dish! It's being add to our meal rotations!
I am SO excited about this recipe! For several reasons but mainly because it is adapted from the first recipe I ever blogged! We absolutely LOVE making Chinese food at home. My whole family said it was one of the best things they have ever eaten and I AGREE! We absolutely LOVED IT! I was blown away by how tender the meat was after only 12 minutes of pressure cooking. It really is like magic!
Check out our other favorite instant pot recipes:
And here is the pressure cooker instant Pot Mongolian Beef Recipe that has taken the internet by storm! Enjoy:
Instant Pot Mongolian Beef
Ingredients
2 lbs top sirloin or flank steak, trimmed of gristle and thinly sliced against the grain
2 Tbsp vegetable oil
1 tsp ginger, minced
2 to 3 cloves garlic, minced
1/2 cup water
1 cup LOW SODIUM soy sauce
1.5 cups dark brown sugar
2 Tbsp cornstarch
3 Tbsp cold water
Green Onions, Chopped
White Rice, cooked
Instructions
Turn the instant pot to sauté on high. Once pot is hot add oil and brown meat in 2 or 3 batches. Do not crowd. Transfer meat to a plate when browned.
Add the garlic and ginger and sauté, while stirring, 1 minute. Add water, soy sauce, and brown sugar. Stir to combine.
Add browned beef and any accumulated juices. Make sure the valve is sealed and press manual. Set the timer for 12 minutes.
When beep sounds turn pressure cooker off and use a quick pressure release. When valve drops carefully remove the lid. Turn the instant pot off.
In a small bowl, Combine the cornstarch and 3 tablespoons water, whisking until smooth. Add cornstarch mixture to the sauce in the pot stirring constantly. Turn the instant pot back on and select saute and stir constantly until sauce thickens. Stir in green onions. Serve over cooked rice and ENJOY!
7.8.1.2
166
https://auntbeesrecipes.com/2016/12/instant-pot-mongolian-beef.html