Kentucky Butter Cake
Kentucky Butter Cake is dense, buttery, and needs no frosting. The cake has a glaze that soaks into it! It just gets better every day!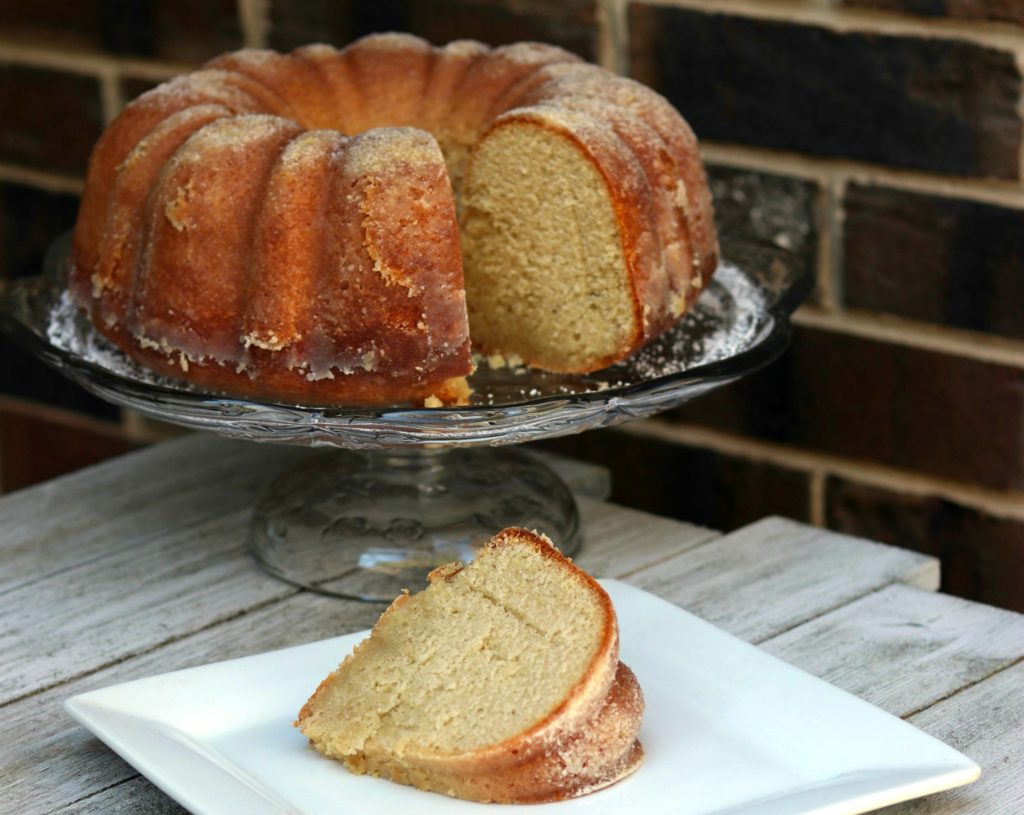 I met my friend Connie about 2 years ago.  Our daughter's played volleyball in the same league.  She overheard someone mention my recipe website and we started talking and became instant friends!  She is an AMAZING baker and has a home bakery business.  I can not even tell you how amazing this woman's cakes are.  They have gotten so popular in our town that she books up for holidays WAY in advance.  Not only is she an amazing baker but she is absolutely one of the nicest ladies I have ever known. Seriously beautiful from the inside out!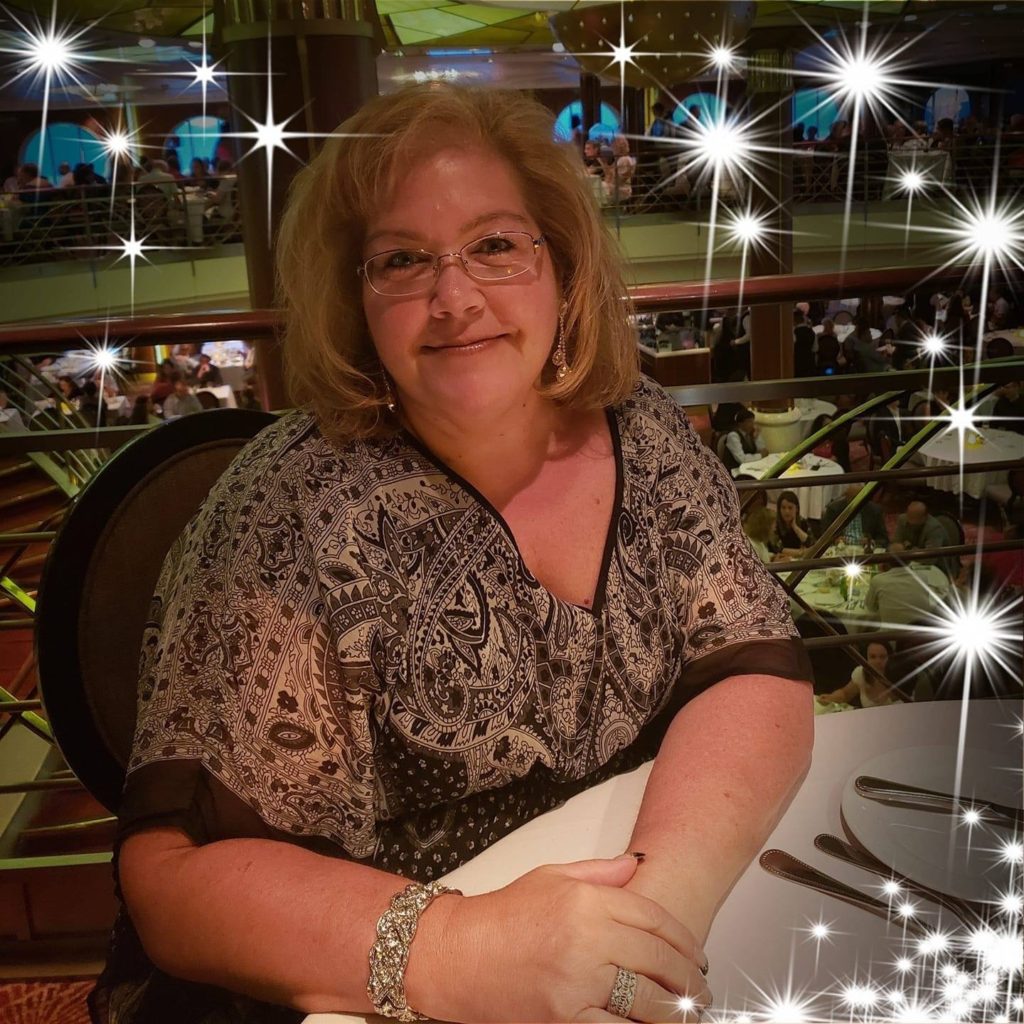 Her bakery is aptly named CAKES LIKE HEAVEN. If you are in or around the Huntsville or Madison, Alabama area, you MUST order one of her cakes!  This Kentucky Butter Cake is my absolute favorite cake on EARTH.  Her Red Velvet Cheesecake Cake is my husband's favorite. We order it every year for his birthday.  You can click here for that recipe 🙂 Her Carrot Cake is the most popular one I hear about from everyone.  You can check her Cake's Like Heaven page out on facebook, give it a like and order one for yourself. Click here for her FULL MENU!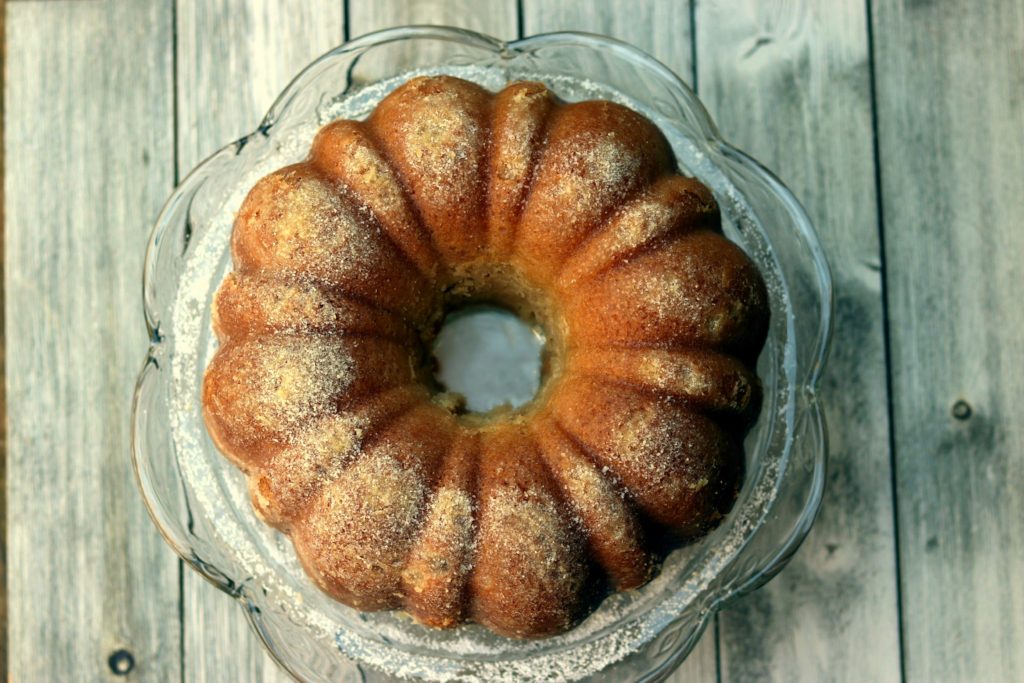 I am SO EXCITED that Connie offered to share her Kentucky Butter Cake recipe with me and my readers friends here! Here is what she wrote about it and the recipe is below!  <3 <3 <3
Hello Aunt Bee's Readers!  About 3 years ago, I found this Kentucky Butter Cake on Pinterest, no lie, there's like 9,000,000 of them out there! It sounded too easy, and I was curious about the flavor. I have adapted it a little.

It is dense, buttery, and needs no frosting. The cake has the glaze married to it, like a sweet couple, they are amazing together. (Like Chip and Joanna!) Once you've had a slice, you can't wait for another.
My cake business has been going well. I am always busy. I have a few days here and there, that I'm not baking. On those days, I debate…shopping, cleaning (no) or try out a new cake….? I shop because my family eats 3 times a day…so…I need to keep that going. But I do read, and research recipes. I love looking up new recipes and reading the reviews. It's like a love story. It's so eye catching, and exciting to hear all of the reviews, think about how I'd make it, how it will be received. Sometimes, I know I want to make a new recipe, when, I cannot stop thinking about it. I will re-read it and then, decide that I must pursue this new love. I am determined to make it work, to do my best and show my new love to my family and friends. They will love it too, I think. Just like a sweetheart, you want to show the world your catch. Most of the time, my reading and research pays off and my family is in love with my new cake. It's a beautiful story, when you can make a cake that turns out just like the recipe states. Sometimes, it's a dud, not so lovingly received. You have to be able to either work harder to make it better, or move on and find the next love to share. I know that sounds weird. I really do love to bake and make others happy. It is better to give than to receive.

Some of my popular cakes are Carrot cake, Red Velvet, Chocolate cake, White Velvet Vanilla. I like making over the top cakes, like chocolate cake with peanut butter and chocolate frosting, and then add peanut butter cups on top. It's a favorite for sure! My strawberry cake is great, but even better with chocolate ganache, and strawberries on top. Chocolate cake with cookie dough filling is so amazing too, a little ganache could only make it more decadent! I recently made my own caramel syrup, and it's heavenly for sure. It's amazing in my buttercream. Every time I make it my daughter asks if it's for us or a customer–it's always for a customer. I should make it for her birthday (she tells me every time)! I will, I promise!

As the holidays approach, I look forward to baking with my family, for my family. I remember baking a bunch of different cookies for Christmas, with my mother. We had recipes that were our favorites, and we had new recipes that we were excited to try out. We had like 15 or more different cookies on Christmas eve! I love those days, I learned so much from my mom. I am glad I got to do it. It was quality time spent with my mom. I encourage you to bake with your family. Communication, actually talking to one another face to face is so amazing. You will never regret it. It is hearts joining together, memories made, and treats to eat! It can be a tradition that you pass down to each generation. It doesn't have to be just for the holidays either. My girls help me in the kitchen all of the time, cooking dinner, making brownies, or even cleaning up dishes. We talk, dance, and laugh till we have to run to the restroom! It's the best of times.
I hope you and your family enjoy this cake as much as we do!
Ingredients
For the cake

1 cup butter, room temp
2 cups sugar
4 eggs room temp
1 TBSP vanilla
3 cups all-purpose flour
1 tsp salt
1 tsp baking powder
½ tsp baking soda
1 cup buttermilk, room temp (if you don't have buttermilk, make your own: 1 cup milk 1 TBSP vinegar)

Butter Glaze

1/3 cup butter
¾ cup sugar
2 TBSP water
2 tsp vanilla
Instructions
Preheat the oven to 325 F
Grease a 10" Bundt pan, I used cooking spray very liberally, and dusted with flour. You may use butter or shortening, but be sure that all crevices are covered well.
Set aside.
Cream the butter and sugar together, about 2-3 minutes.
Scrape the sides of bowl well, add the eggs, and vanilla, mixing well, then the buttermilk.
Add the dry ingredients, mix on low for 30 seconds, then increase speed to medium for 3 minutes.
Pour/scoop batter into pan, bake 65-75 minutes until a toothpick entered near the center comes out clean.
Set aside, and make the glaze.
Combine all ingredients in a small saucepan over medium low heat.
Stir continuously until the butter is melted and sugar is dissolved. Do not bring to a boil.
While the cake is still in the pan, and somewhat warm, poke holes all over the cake, using a knife…yes, holes all over, all the way to the bottom of the cake, but NOT THROUGH the bottom.
Pour the glaze over cake. (I spoon it into each and every hole, filling it up and making sure each hole is filled up and the whole top of cake has been glazed.
Use every bit of that glaze, it will be so glorious! My way takes a long time, but so worth it).
Let the cake sit and cool completely in the pan, then invert onto a serving plate.
You may take a butter knife around the edges and center to loosen it. It usually comes out for me, as I whisper a prayer, then offer thanks to God above!
I like to make the cake a day before I need it, it will be moist and flavorful as it rests.
Sprinkle with powdered sugar. You could serve this with berries and whipped cream.
I have made cupcakes and mini cupcakes out of this recipe. It's so good!
7.8.1.2
253
https://auntbeesrecipes.com/2019/11/kentucky-butter-cake.html