Easy DIY Bird Seed Wreath
Spoil the backyard birds with this super fun  & easy DIY Bird Seed Wreath.  The kiddos will LOVE helping with this little nature project!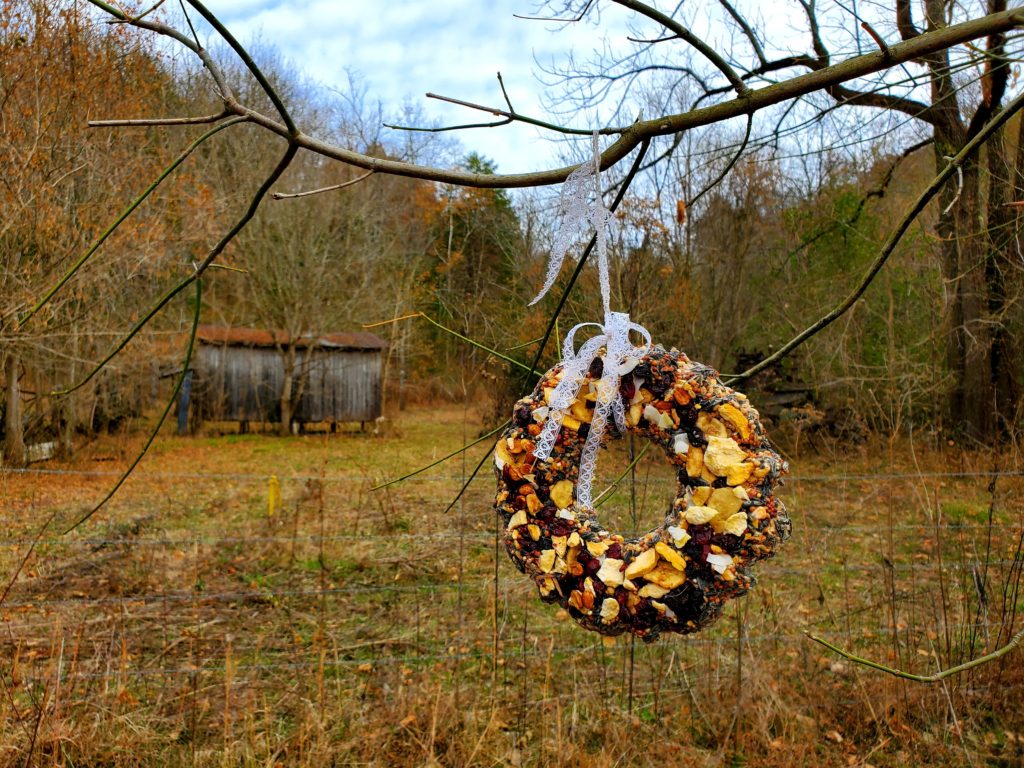 My friend Kristin runs the Nature's FanPage facebook and instagram page!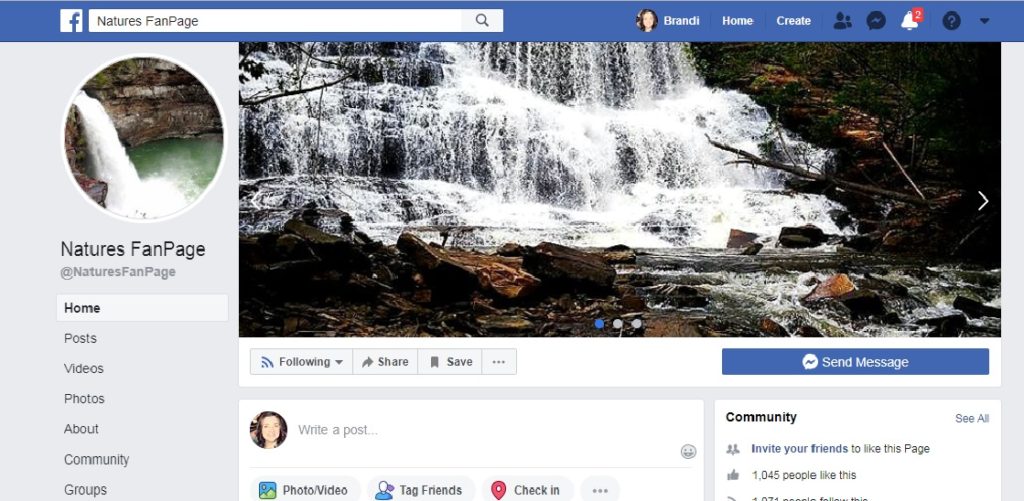 She posts so many amazing photos of animals, nature, humor and awesome tips!  She loves animals and nature more than ANY other person I know.  She is ALWAYS doing little projects and things to help some kind of animal.  She also has rescued tons of them!  She just has a huge heart.  I LOVE all of her little projects she does.  I am not CRAFTY at ALL!  None.  Zero.  Zilch.  My domestic prowess is limited to cooking and feeding folks.  Cleaning, organizing, decorating and anything crafty is just foreign to me!
But when I saw her DIY Bird Seed Wreaths and how easy they were to make, I knew even I could do this one! LOL!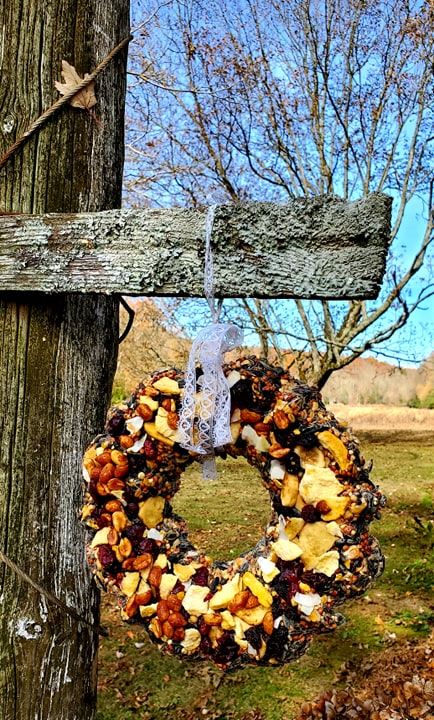 You see, as it starts to get cold in the winter, like it is now in North Alabama (FREEZING!)  The ground gets frozen and it is much harder for the birds to find food.  So my buddy Kristin, had the great idea to make these amazing and simple wreath snacks for animals in the winter that are also just adorable and look so cute hanging from a tree!!!  You can spoil the backyard birds and *bonus* the kiddos will LOVE helping with this little nature project! #winwin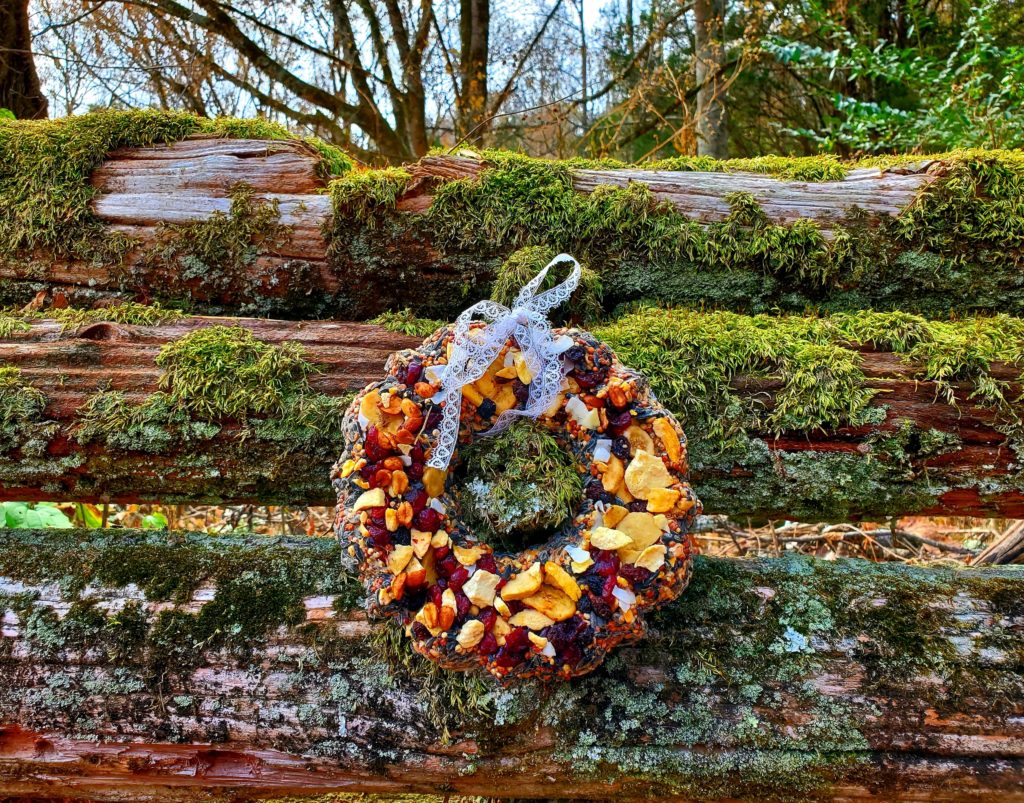 FYI I linked this bundt pan that I have and some pretty ribbon on amazon if you need some 😉
Ingredients
1 package gelatin
1/2 cup warm water
3 Tablespoons corn syrup
3/4 cups flour
4 cups birdseed
Cooking Spray
Bundt pan
ribbon
*optional: dried fruit, raisins, trail mix, peanuts
Instructions
Mix the gelatin with the water until dissolved.
Whisk in the syrup and flour until lumps are gone.( It's going to look thick and pasty)
Slowly add 4 cups of birdseed, stirring as you go. It may take a little while to get all the birdseed coated.
Once mixed well, spray your bundt pan REALLY well with cooking spray to help your wreath slide right out when it is dry.
Add your optional ingredients to the bottom of the bundt pan: dried fruit, raisins, peanuts, trail mix etc
Scoop your bird seed mixture into the wreath and pat it down firmly. REALLY pack it down.
Let it set for about 24 hours.
It will feel very firm when it is dry.
Carefully remove the wreath from the bundt pan and loop ribbon through to hang it up.
7.8.1.2
254
https://auntbeesrecipes.com/2019/11/easy-diy-bird-seed-wreath.html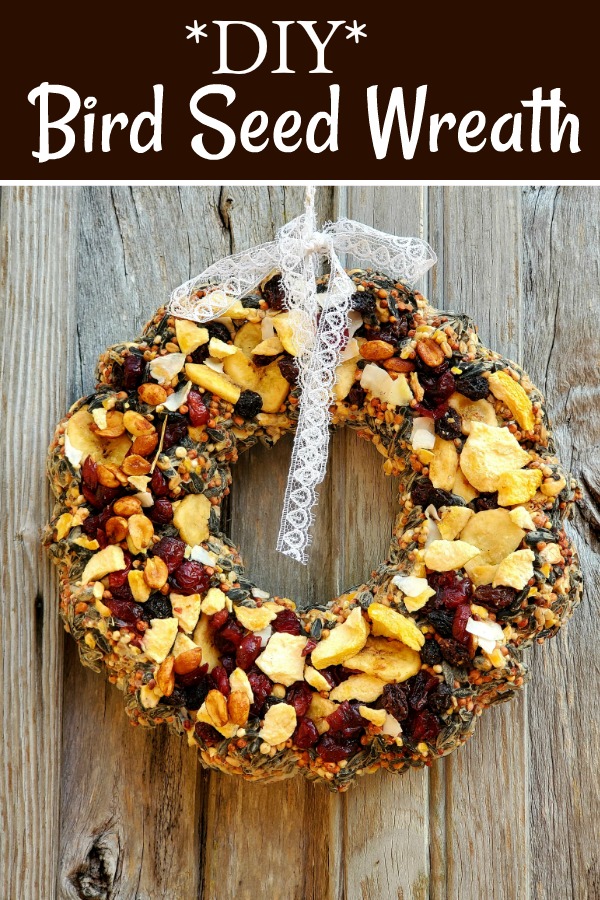 We are a participant in the Amazon Services LLC Associates Program, an affiliate advertising program designed to provide a means for us to earn fees by linking to Amazon.com and affiliated sites