Blackened Chicken Alfredo
This Blackened Chicken Alfredo is the NUMBER 1 pasta recipe on this entire website!! Just the best EVER! It is so creamy, flavorful and decadent. It's perfect for any special meal! Feels so fancy, but it is REALLY quite simple!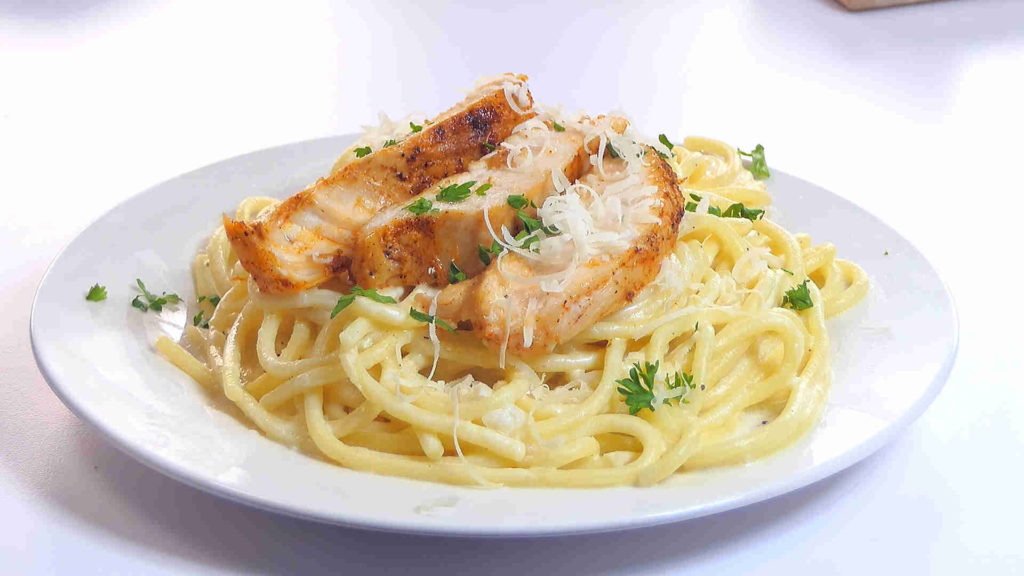 Recently, a reader recommended ZATARAIN's Blackened Seasoning to me. My family loves blackened chicken, but I had never made it at home. I decided the first recipe I would try out would be Blackened Chicken Alfredo, using my homemade Alfredo Sauce.
Please please please don't buy jarred Alfredo sauce. It is AWFUL and I promise you homemade Alfredo sauce is SO EASY! Like THE EASIEST THING EVER to make! Once you try it, you will NEVER go back to the jarred stuff!
Oh my word did this Blackened Chicken Alfredo turn out incredible! This is one we will definitely be making again and again. I look forward to trying lots of new recipes with this seasoning!
Check out some of our other favorite CREAMY pasta dishes, or scroll to the bottom for the recipe you came for!!!!
Warning:
Blackening chicken causes a LOT of smoke, it's just the nature of the beast. So beware! I usually open every window and use fans LOL. The best way around it, I have found is using a cast iron skillet on the grill outside. So if you are sensitive to smoke or the smell, use caution blackening anything inside! It's worth every bit of smoke and trouble though, because it is absolutely DELICIOUS!!!!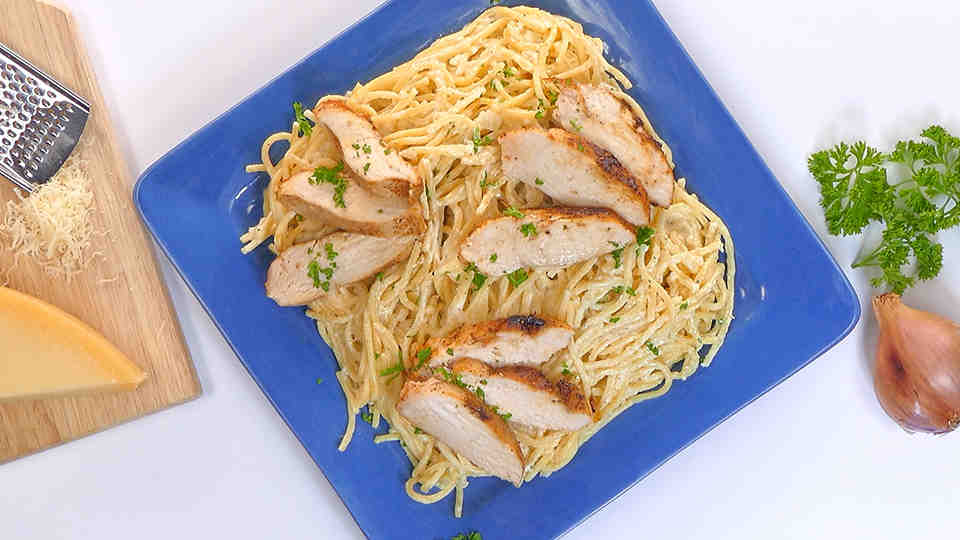 Blackened Chicken Alfredo
Ingredients
Fpr the Blackened Chicken

3 Chicken Breast, sliced through the middle to make 6 thin cutlets
2 Tbsp unsalted butter, melted
1.5 Tbsp ZATARAIN's Blackened Seasoning

For the Alfredo Sauce & Pasta

1 shallot, minced
6 Tbsp unsalted butter
1 cup heavy cream
1 cup grated Parmesan cheese
1/2 tsp salt
1/4 tsp pepper
parsley for garnish
16 oz cooked noodles
Instructions
For the Blackened Chicken
Brush chicken with melted butter and sprinkle with blackened seasoning.
Heat cast iron skillet over high heat for 5 minutes.
Reduce heat to medium high and add chicken.
Cook on each side until done.
Remove from skillet and keep warm.
For the Alfredo Sauce & Pasta
Cook the pasta in a pot of boiling, salted water until al dente.
Drain in a colander but reserve 1/4 cup of the pasta water.
While the pasta is cooking, melt the butter in a medium sauce pan over medium-high heat.
Add shallots and saute until tender.
Add heavy cream and bring to a boil.
Reduce to medium and cook, stirring often, until sauce has reduced slightly, about 5 minutes.
Remove from the heat and add the Parmesan cheese, salt, pepper and the reserved cooking liquid, stir.
Add in the cooked pasta and stir.
Slice reserved chicken.
Plate the pasta with the sliced chicken breast on top.
Garnish with parsley & ENJOY!
7.8.1.2
190
https://auntbeesrecipes.com/2015/05/blackened-chicken-alfredo.html