Cajun Chicken Alfredo
Cajun Chicken Alfredo is hand's down the world's best pasta recipe! One of those restaurant copycat meals that is WAY better than the original. The flavor will keep you coming back for more again and again! A+++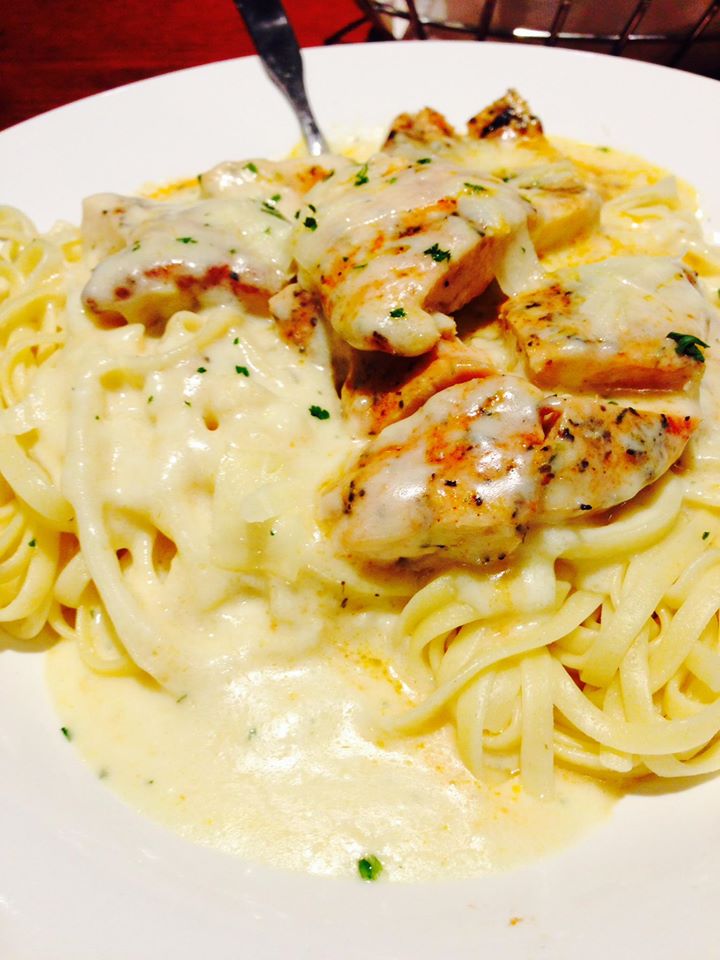 The other day my mom texted me a photo and said YUMMM!  She had ordered the Cajun Chicken Alfredo at Red Lobster restaurant and said it was the 'best thing she has ever eaten in her life'  So of course I took this as a personal challenge 🙂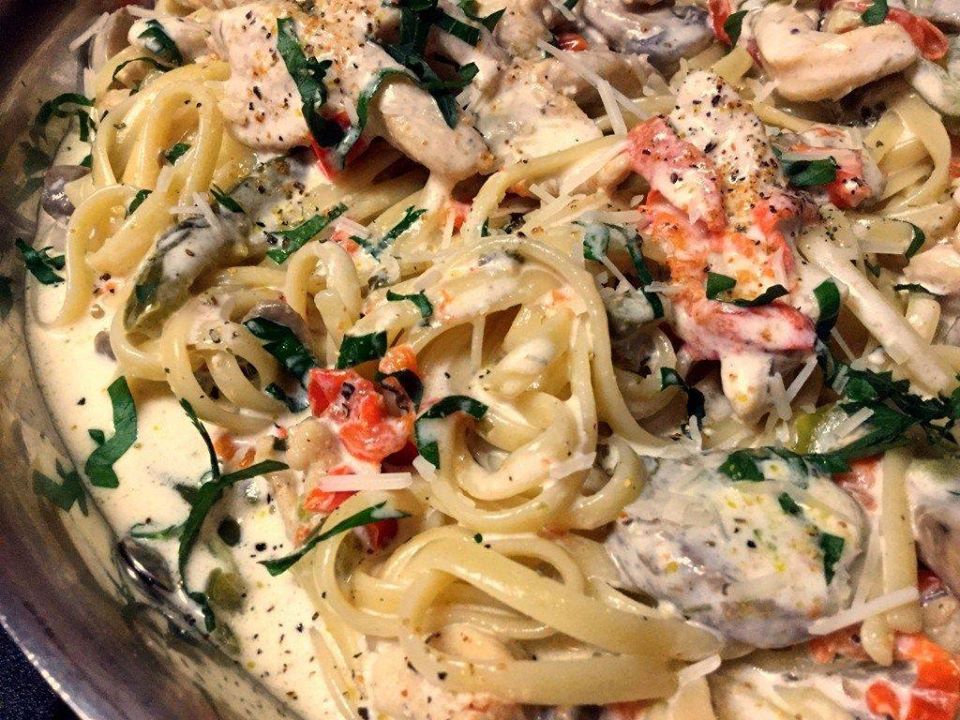 I found the copycat version online and even though it looks NOTHING like what she ordered, it may be the best pasta recipe I have ever eaten in my life.  She even made it at her house and said the same thing.  Now we make it ALL the time!!!!
This is a great dish to do the chopping and slicing ahead of time.  I love to take 10 minutes during the day to get all of my chopping, veggie washing, etc. done so that makes dinner come together super fast. With my kiddos practices and activities, sometime we are gone from the time school gets out until after 8pm, so I have to have dinner ready when we walk in the door or prepped so that I can finish it up while they are taking showers.  
Also, this is a mild. family friendly version of Cajun chicken alfredo.  If you want more heat, by all means, increase the creole seasoning, or add some cayenne or red pepper flakes!  
Check out some other of our family favorite chicken recipes or keep scrolling for the Cajun Chicken Alfredo recipe you came for:
Ingredients
2 boneless skinless chicken breasts, cut into strips
2 tsp Tony Chachere's creole seasoning
2 tsp Hickory liquid smoke
4 TBSP unsalted butter
8 oz fresh mushrooms, sliced
1 red bell pepper, sliced
1 green bell pepper, sliced
4 green onions, chopped
3 cups heavy cream
1/2 tsp dried basil
1/2 tsp lemon pepper seasoning
1/2 tsp garlic powder
1/4 tsp black pepper
1/2 cup grated parmesan cheese
8 oz pasta measured dry, cooked al dente
parsley for garnish
Instructions
Sprinkle raw Chicken strips with the cajun seasoning and liquid smoke.
Melt butter in a large skillet over medium high heat.
Add chicken strips and chicken for 5 minutes.
Add the mushrooms, red and green bell peppers, and green onions.
Cook for 3 more minutes, stirring every minute.
Add cream and seasonings.
Bring to a boil.
Stir and reduce heat.
Simmer for 20 minutes or until thickened, stirring occasionally.
Remove from heat and stir in Parmesan cheese and garnish with parsley.
Toss with noodles and serve.
7.8.1.2
9
https://auntbeesrecipes.com/2013/12/cajun-chicken-alfredo.html