Baked Chicken Dijon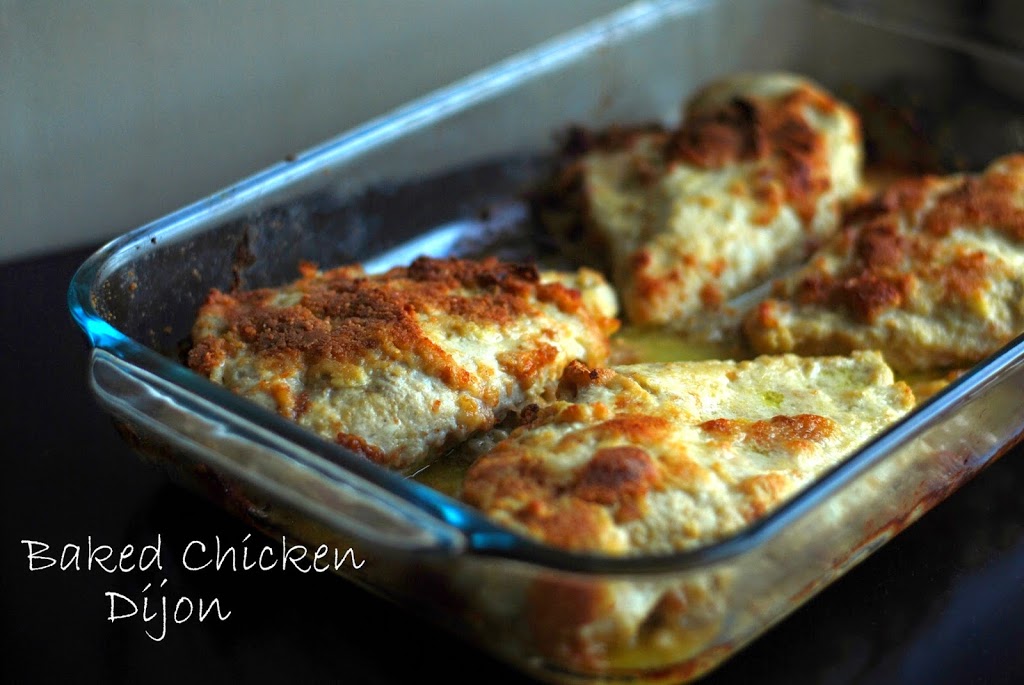 Good Morning! Today I am sharing one of our favorite chicken recipes. It puts those shake and bake kits to shame and it is made we all real food ingredients I usually have on hand. I am by no means an ingredients snob, but in this recipe, the fresh breadcrumbs and fresh garlic really make a difference, so save it for a day that you can use both. Also, I don't add any salt to this recipe because the salt from the dijon mustard and parmesan cheese is plenty for us. We served this with some Southern Style Green Beans and Super Stuffed Twice Baked Potatoes. I hope you give this one a try!
Ingredients
4 Boneless Skinless Chicken Breast, pounded to 1/2" thick
3 to 5 cloves garlic, minced
1 1/4 cup Fresh Breadcrumbs
1 1/4 cup grated parmesan Cheese
Melt butter in a sauce pan over medium heat. Add minced garlic and stir constantly for 1 minute. Remove from heat and add Dijon mustard. Allow mixture to cool. Mix Parmesan Cheese and Bread Crumbs together. Pound Chicken Breast to 1/2" thick. Dip Chicken Breast in butter mixture then in breading mixture. Use your hands to really pack the crumbs to coat the chicken well. Place the chicken in Pam sprayed 13×9 casserole pan. Bake at 350 degrees for 40 minutes or until done. I like to carefully turn the breast over halfway through to get it to brown evenly on both sides. Enjoy!