Sweet Jalapeno Cheddar Cornbread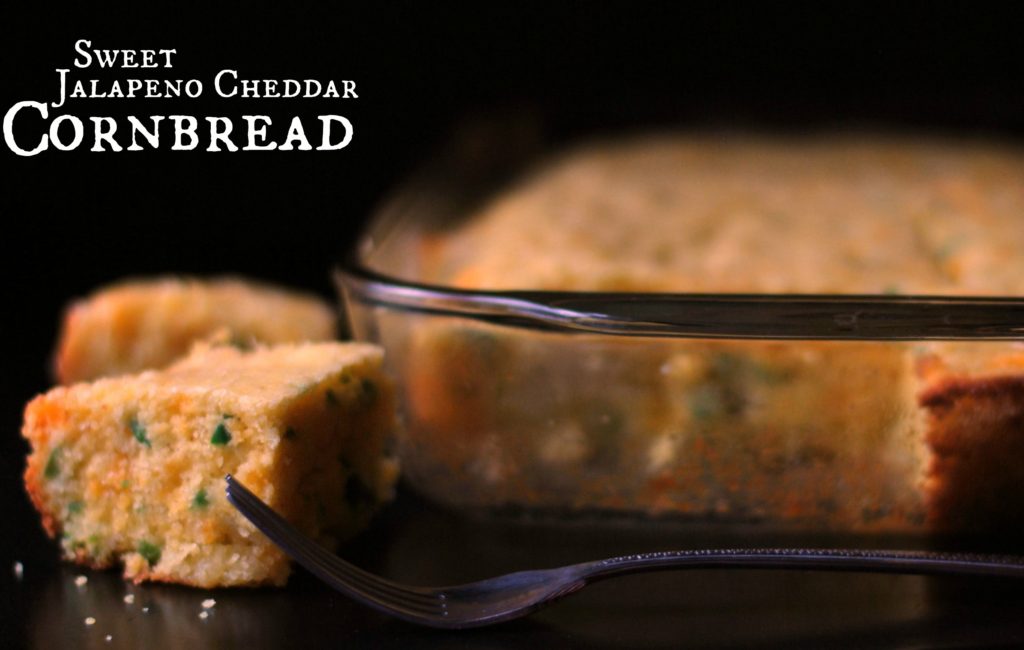 This Sweet Jalapeno Cheddar Cornbread is the perfect accompaniment to a bowl of white chicken chili or any other of your favorite soups!  This recipe uses a 3 bowl method, but it is worth every single bit of the extra dishes.  Also, please do not substitute for the fresh jalapeno.  It absolutely MAKES this dish!  I hope y'all love it as much as we do!
Sweet Jalapeno Cheddar Cornbread
Ingredients
2/3 cups unsalted butter, softened
1 cup white sugar
2 cups cornmeal
1 1/3 cups all purpose flour
4 1/2 tsp baking powder
1 1/2 tsp salt
3 large eggs
1 2/3 cup whole milk
1 cup chopped fresh jalapenos, seeds and ribs removed
1 cup shredded sharp cheddar cheese
Instructions
Preheat oven to 400 degrees F. Generously butter a 9×13 baking dish.
Beat butter and sugar together in a bowl until smooth. Combine cornmeal, flour, baking powder and salt in a second bowl. Stir eggs and milk in a third bowl. Pour 1/3 of the milk mixture and 1/3 of the flour mixture into the butter mixture. Whisk until just mixed then repeat with remaining ingredients. ( Careful not to over mix ) Fold in the jalapenos and cheddar cheese then spread mixture evenly into prepared baking pan.
Bake in preheated oven for 22 to 26 minutes or until a toothpick inserted comes out clean. Cool in the pan for 10 minutes before slicing. Enjoy!
7.8.1.2
51
https://auntbeesrecipes.com/2015/06/sweet-jalapeno-cheddar-cornbread.html