White Cheddar & Shallot Au Gratin Potatoes

Good morning! The weather here in North Alabama was absolutely GORGEOUS yesterday! We are teaching my 9 year old to roller blade and she was able to go 4 times this past week with the weather this wonderful and she GOT it yesterday! It just CLICKED and she was skating SO WELL! She is very proud of herself 🙂 We came inside from our 1 hour walk/rollerblading and had a glorious dinner! Tangy Honey 'Dump' Chicken, Green Beans and this new side dish: White Cheddar & Shallot Au Gratin Potatoes! Let me just tell you, these are HEAVENLY!!!! They would make such a great side for Easter! This was my first time making these potatoes, and I put them in a 2 quart rectangle pan, but next time I would put them in a 9×9 square baking pan, because I think they would look more appealing with a little more height, but other than that they were PERFECT!!!! I hope you and your family try them and love them!
White Cheddar & Shallot Au Gratin Potatoes
2.5 lbs potatoes, peeled and sliced 1/4 inch
2 cups White Cheddar Cheese, shredded
Preheat oven to 375 degrees
Stir together Heavy Cream, diced Shallots, Salt, Pepper, and Parsley. Butter a 9×9 Baking dish. Place 1/2 the sliced potatoes in the bottom of the baking dish. Top with 1/2 the cheese. Top with the rest of the potatoes, followed by the rest of the cheese. Pour the cream mixture evenly over the top and cover with foil. Bake for 1 hour, covered then remove foil and bake for 25 – 30 minutes until the top is golden brown. Let rest for 10 minutes before serving.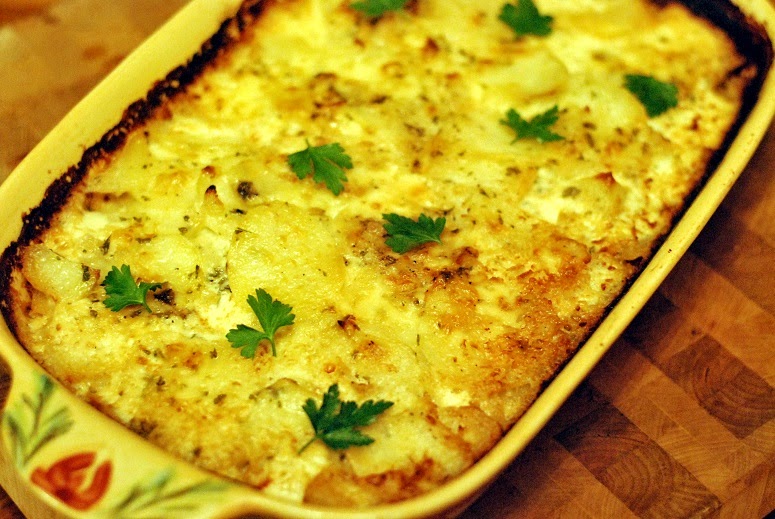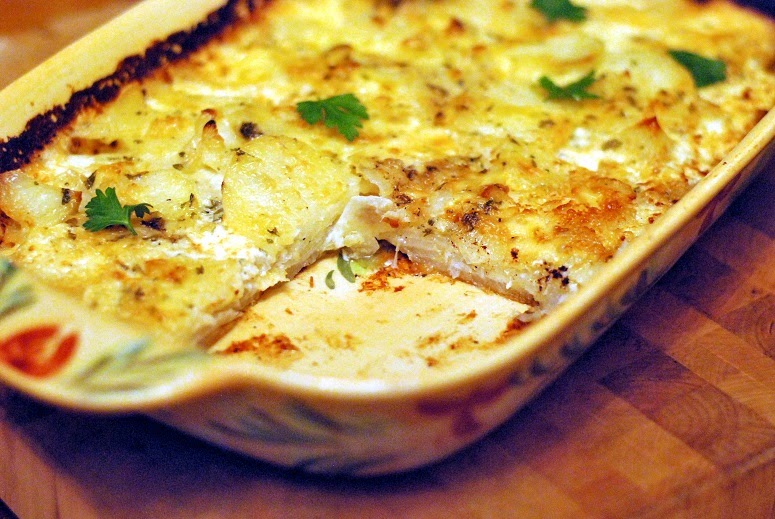 I have been a 'Busy Bee'! Are you following me on social media? I would love to connect with you!
I love to hear from you! Email me at AuntBeesRecipes@gmail.com
<3 Aunt Bee
Click here to check out my review of eMeals to see if it's right for YOU!
I linked this post up over at the Thursday Favorite Things Blog Hop at Katherine's Corner!