Meatloaf with Chili Sauce

Good evening! North Alabama is on day 2 of a Winter Storm advisory! We got a little bit of snow and ice today, and expecting 5-8 inches here tomorrow! I know that may not sound like a huge deal up north, but down here, well: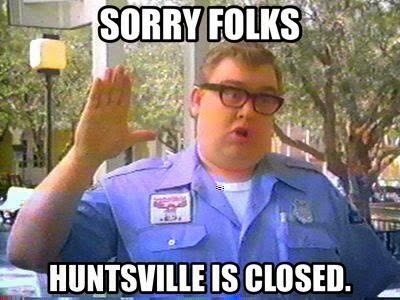 So, with this weather, we ended up having school cancelled today and tomorrow AND the power hasn't gone out (yet) so it has been fun! The kids played outside in the snow twice today! Last night, I got a meatloaf out of the freezer from the last time I made a double loaf. I let it thaw in the fridge overnight and baked it tonight like normal. All I had to do was make some glaze and top the meatloaf for the last 10 minutes. Easy, yummy homemade meal! I can not say enough about how delicious this meatloaf with chili sauce is. It IS a little bit more labor intensive than other meatloaves I have made, but since it makes 2 loaves, one to bake and one to freeze, it is DEFINITELY worth it! (And the only meatloaf recipe I ever make now!) We served it with better than Cracker Barrel Hash-brown Casserole and Southern Style Green Beans.

Meatloaf with Chili Sauce
Ingredients
1/2 cup milk
4 slices white sandwich bread, torn into pieces
1 1/2 pounds ground sirloin or 1 1/2 lbs lean ground beef
1 1/2 pounds ground pork
1 large onion, finely chopped
6 garlic cloves, minced
1/2 cup chili sauce, plus 1/2 cup for glaze
1 cup fresh parsley or 1/3 cup dried parsley
1/2 cup grated Parmesan cheese
2 large eggs, lightly beaten
1 1/2 tsp salt
1/2 tsp black pepper
1 cup ketchup for glaze
Directions
Preheat oven to 350 degrees, with rack in center. Chop your onion and garlic finely, set aside. In a large bowl, pour milk over bread; let soak, about 30 seconds.
Add beef, pork, onion, garlic, 1/2 cup chili sauce, parsley, Parmesan, eggs, 1 1/2 teaspoons salt, and 1/2 teaspoon pepper. Using your hands, mix until combined; do not overmix or meatloaf will be dense.
Divide mixture in half. Gently pat each half into a log, and place each log in an 8 1/2-by-4 1/2-inch loaf pan. Do not press down or into corners. (I freeze 1 of them at this point.)
Bake 1 hour. For the glaze mix 1/2 cup chili sauce with 1 cup ketchup. Brush half of the glaze on top of the meatloaf and continue cooking until juices run clear and an instant-read thermometer inserted into thickest part registers 160 degrees, about 15 minutes. Reserve other half of the glaze in the fridge and you have a 2nd dinner ready to go for a busy night!